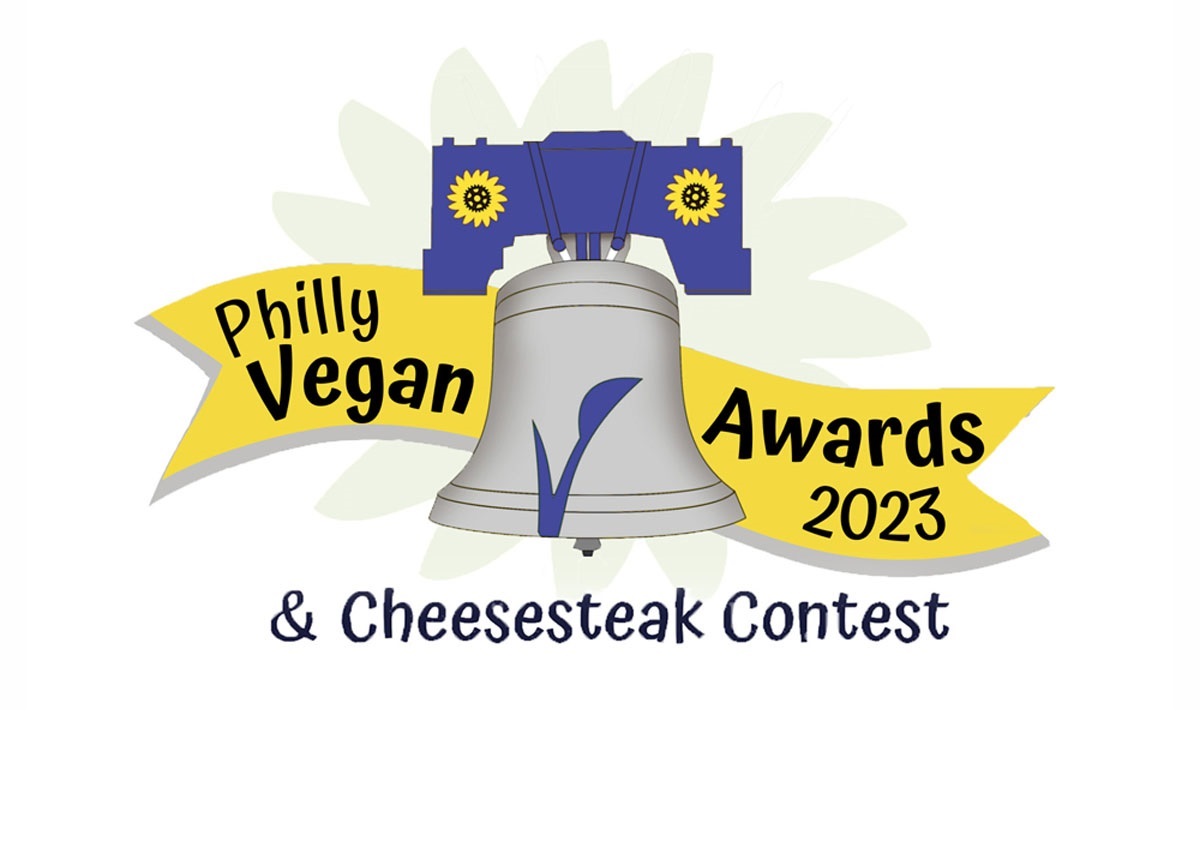 PHILLY VEGAN AWARDS
Best Vegan Cheesesteak in Philly 2023
As in previous contests, a sandwich on a long (vegan) roll identified as "cheesesteak" on permanent menu, including both an animal-free meat substitute and animal-free cheese substitute.
"Flavor and not skimpy portions"
Boardwalk Vegan
F I N A L I S T
28 N Manoa Rd
Havertown, PA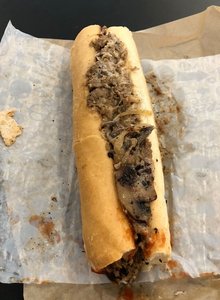 "The cheesesteak is moist and the seitan has a meaty texture that is not dense. Love the roll also."
Hip City Veg
214 S 40th street, Philadelphia, PA, 19103
267-444-4342
hipcityveg.com/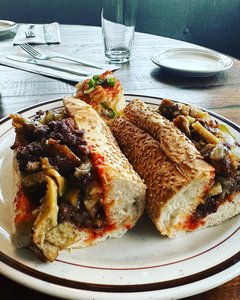 "SO delicious!!"
Primary Plant Based
F I N A L I S T
161 W Girard Ave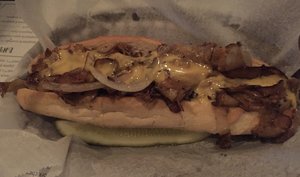 "Phenomenal cheesesteak - perfect roll, meat, and cheese"
Triangle Tavern
1338 S 10th Street , Philadelphia PA 19147
(215) 800-1992
triangletavernphilly.com/
"They have the best vegan chikn' cheezesteak I've ever had"
Veganish
1214 N 52nd St, Philadelphia, PA 19131
(215) 477-1153
veganishphilly.com
"Unique flavor, excellent vegan cheese!"
Luhv Vegan Bistro
Hatboro/Reading Terminal/Ambler/South Point
"The massive cheesesteak is amazing with the perfect amount of spice. Can even add hashbrowns and tofu egg if feeling saucy"
Algorithm
,
"The roll, seitan, onions and spicy mayo make this my favorite cheesesteak! Best around! || It's delicious and the best || Taste!"
Love Again Local
F I N A L I S T
18 South Church Street, West Chester, PA
484-266-7381