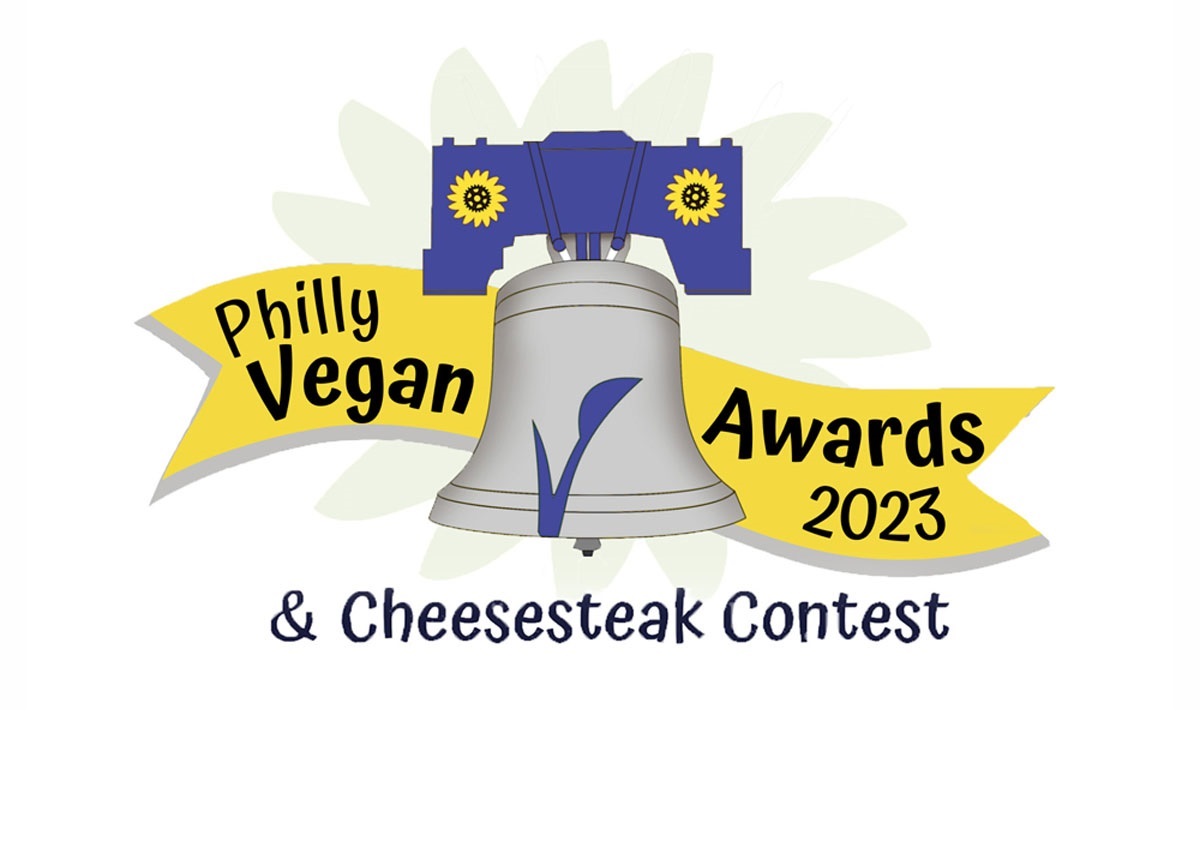 PHILLY VEGAN AWARDS
Best Vegan Sandwich (non-cheesesteak)
On bread or bun, wheat or GF, any kind of sandwich (including hot dog) goes here. No burritos or wraps.
"The My Cousin Vinny is the BEST!"
FINALIST: Love Again Local
18 South Church Street, West Chester, PA
484-266-7381
www.loveagainlocal.com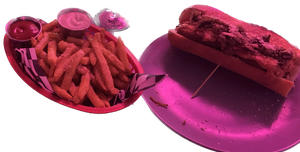 "The Argento 19; Two fried chicken cutlets, bandit cashew mozzarella, prosciutto, house alla vodka sauce, basil mayo, roasted long hots, parmesan toasted baguette"
Monster Vegan
1229 Spruce Street,
Philadelphia, PA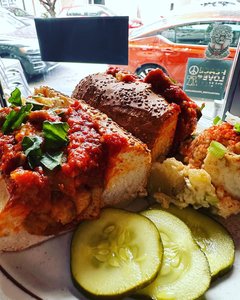 "You have to try the Yeuben Sandwich!"
FINALIST: Primary Plant Based
161 W Girard, Philly PA
primaryplantbased.com/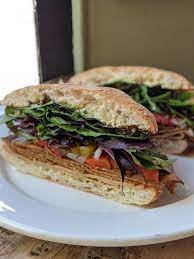 "The Kropotkin sandwich is an amazing combination of vegan meat, raw and pickled veggies, and pesto mayo. So satisfying and so filling. I always get it on multigrain bread and never regret it. Excellent choice if you need a boost of veggies, because they pack a lot in there!"
Grindcore House West Philly
4134 Chester Ave, Philadelphia PA
(215) 825-6928
grindcorehouse.com/
"Their Hoagies || THE JUMBO JET . "ROAST BEEF", PROVOLONE, SPINACH, LONG HOTS, Au Jus, Horseradish Sauce - the ROLL- everything! WE LIVE FOR THIS SANDWICH"
Boardwalk Vegan
28 N Manoa Road, Havertown PA 19083
4844538798
www.BoardwalkVegan.com
"its taste - the rye, the cheese, the seitan, the combination"
FINALIST: Luhv
101 N York Road, Hatboro, PA
215-444-9002
luhvfood.com/
"best wrap ever- Heavenly Wrap"
Soy Cafe
630 N 2nd St, , Philadelphia, PA 19123
(215) 922-1003
"Heavenly wrap"
Soy Cafe
630 n 2nd st, Phila. Pa. 19123
2159221003
This nomination is pending confirmation.